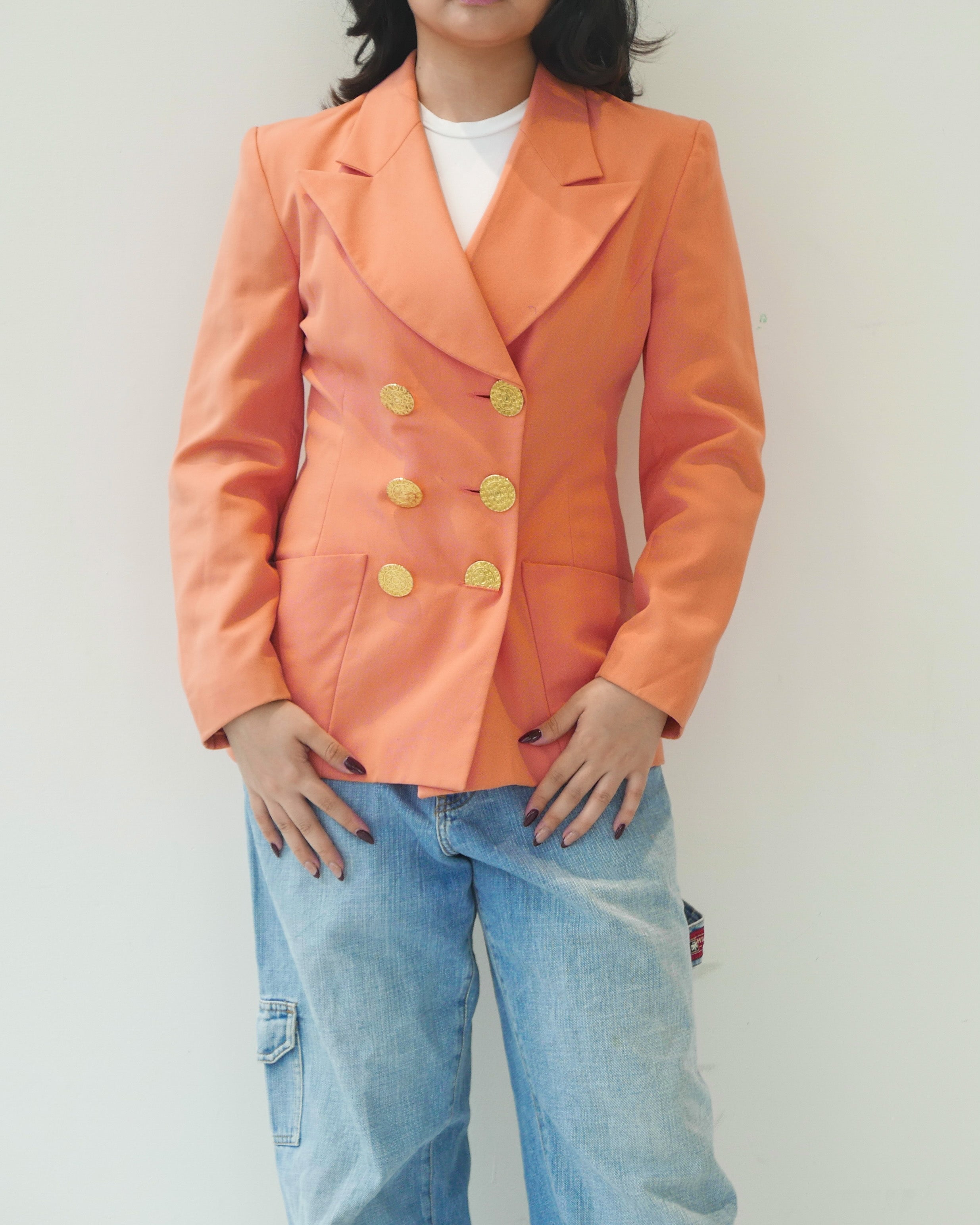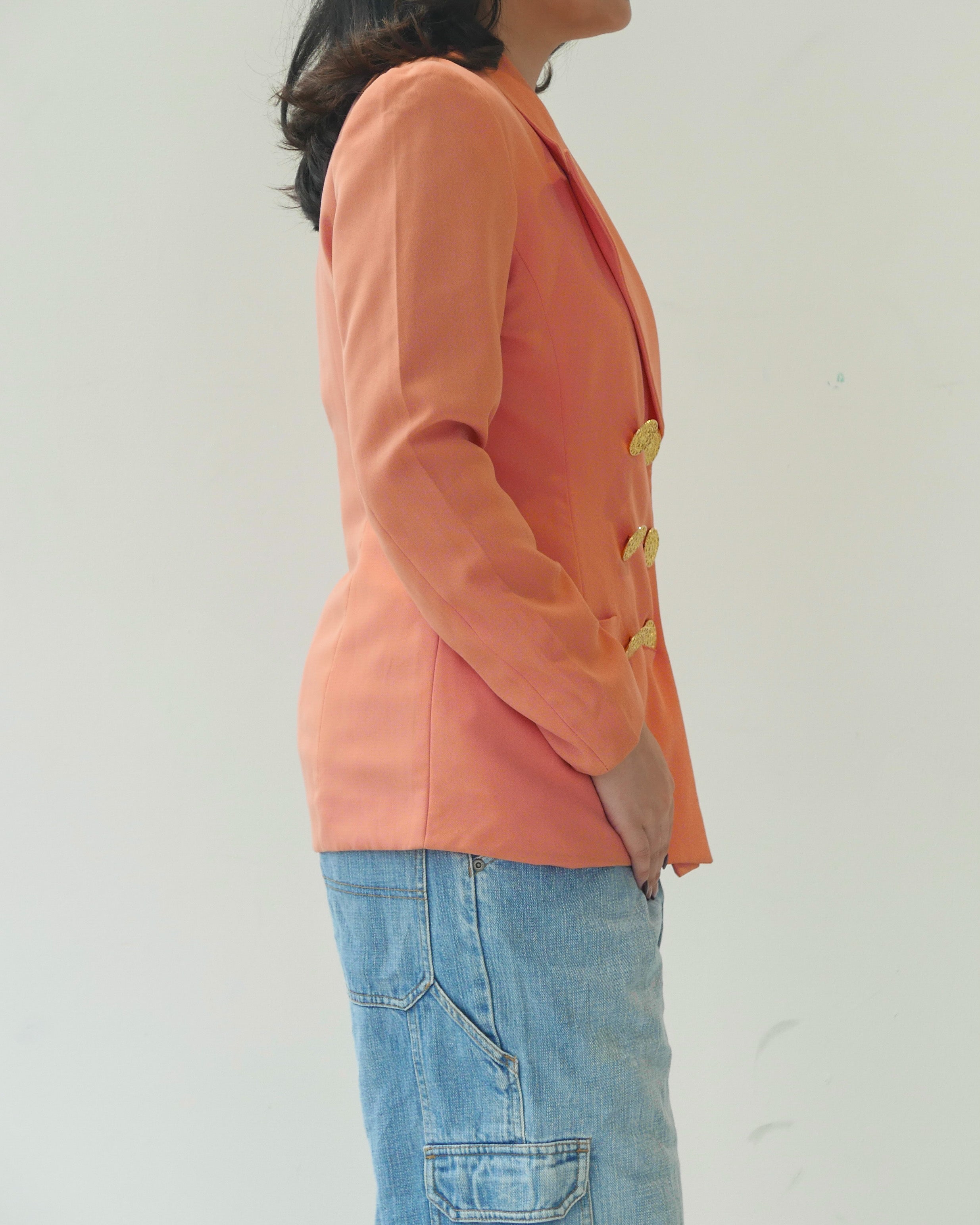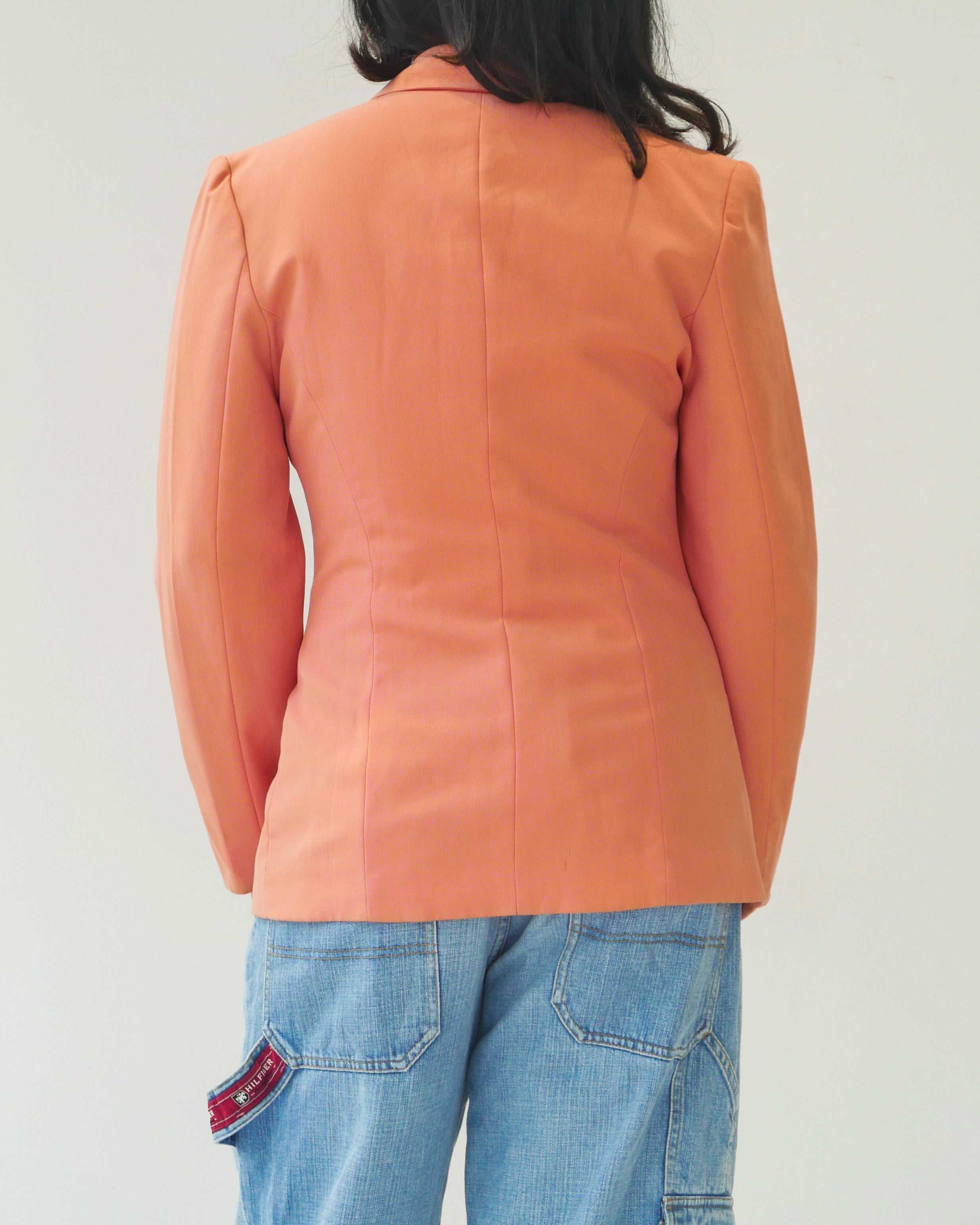 Thanks, it's old. The Max Divine Jacket is a one of a kind vintage style. This means sizing may vary and there may be minor imperfections. But don't worry, we trust that each piece will still be worth it.
Salmon Pink Blazer with Gold Buttons
Bust: 35"; Waist: 33"; Height: 26.5"; Height: 23"