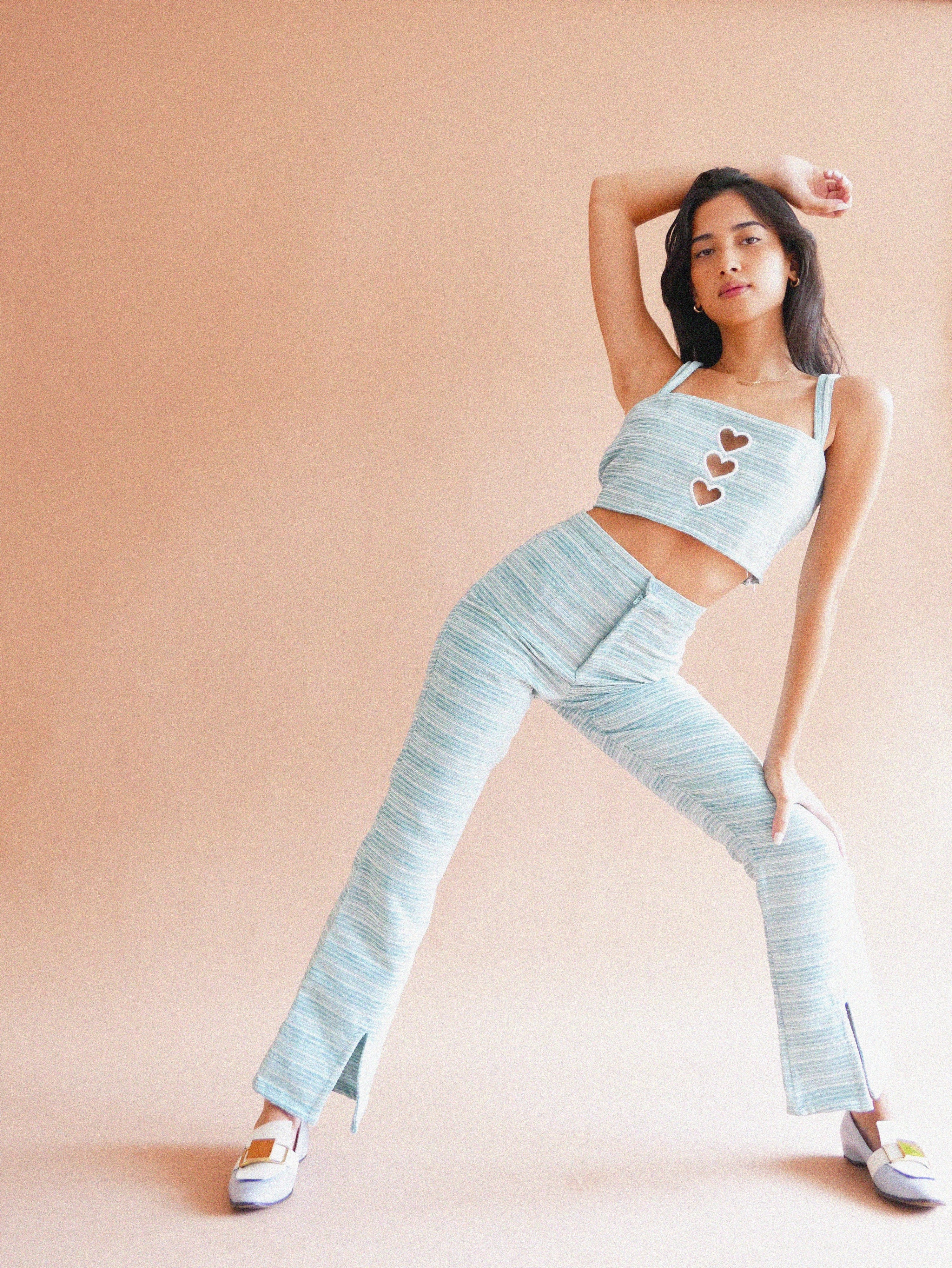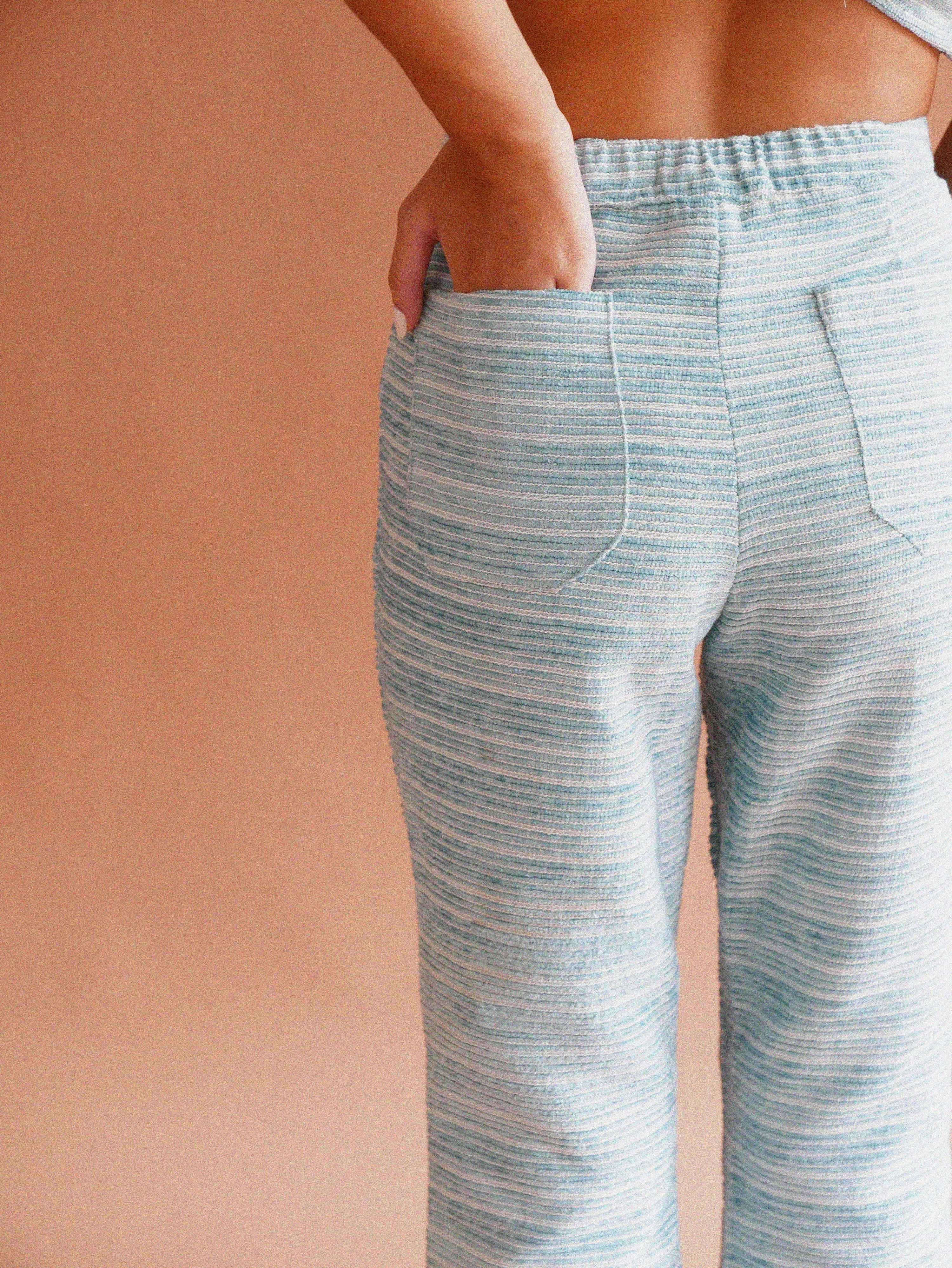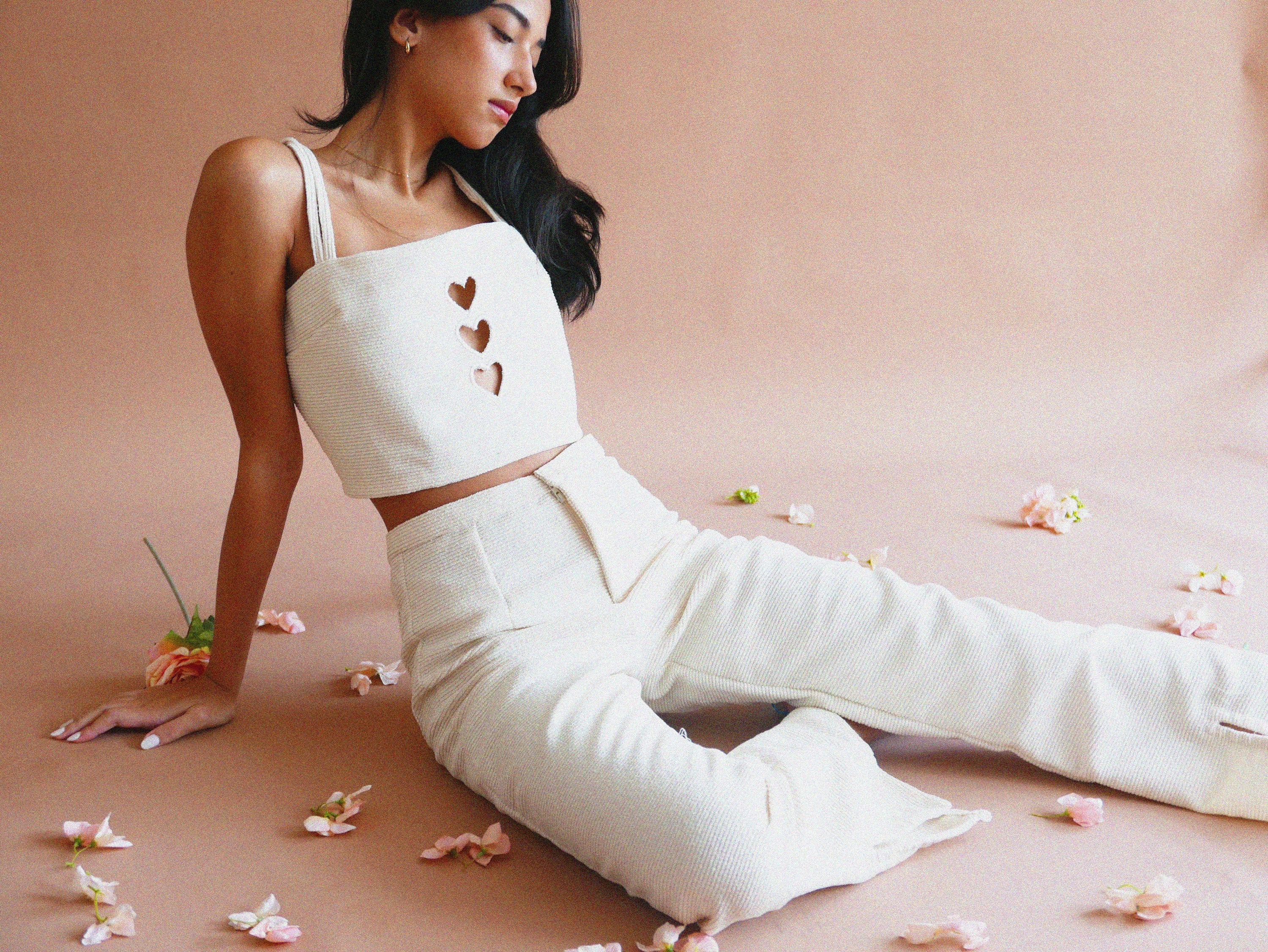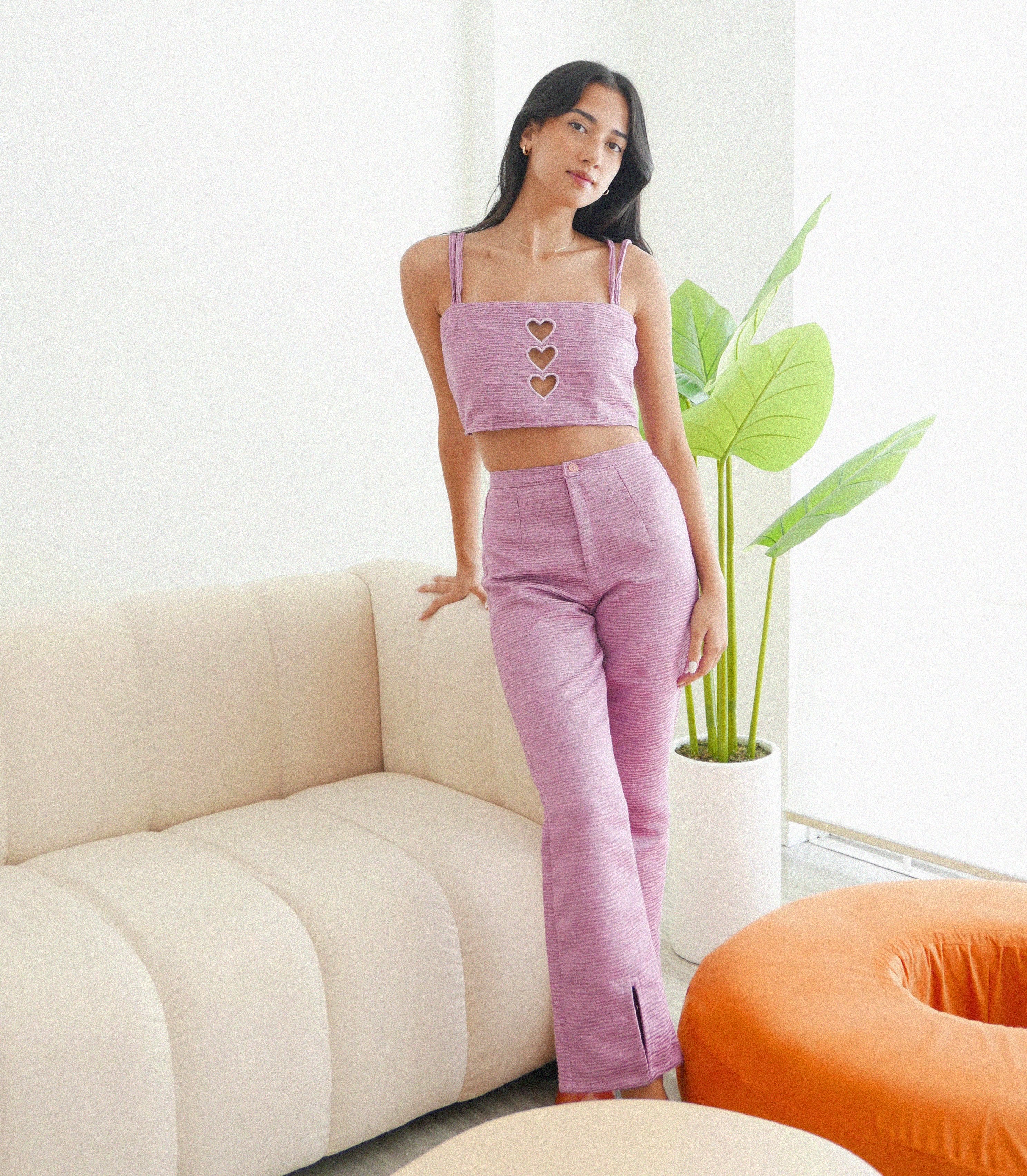 Made from salvaged dead stock fabric with buttons and zippers made from recycled plastic bottles. Re-edition by Nirvana is a high-vibe capsule collection that makes your heart skip a beat. Thoughtfully made and responsibly sourced.  
High waisted pants, semi flared buttons with slit detail. Garterized at the back with pockets.
Size Guide:
XS- Waist 25", Inseam 29.5",Outseam 38.5"
S- Waist 27", Inseam 28.5", Outseam 38.5"
M- Waist 29", Inseam 28",Outseam 39"

if you're in between sizes, would recommend sizing up due to minimal stretch of the fabric. 
*pre order items take 7-10 days